MOBILE APP DEVELOPMENT AND DESIGN COMPANY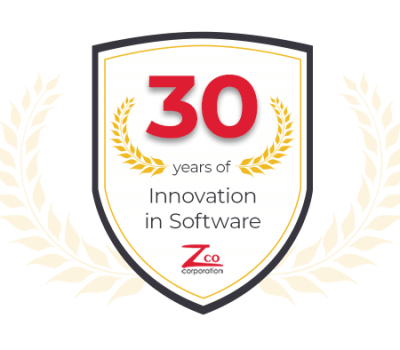 A Veteran Custom Software Developer
Zco Corporation was founded with the sole objective of creating custom software solutions. While our roots are in desktop and backend software, we are primarily a mobile app development company. We develop software for startups, entrepreneurial app creators, and Fortune 500 companies. We've established our reputation in the industry through our commitment to elegant mobile app design and development.
Our Services
Mobile Applications
We provide mobile app development services, specializing in both native and hybrid apps for a wide range of devices. Clients rely on our comprehensive design documentation, agile development and testing, and post-launch support.
Enterprise Software
Zco creates quality custom software solutions tailored to your organization's needs. Using technologies like Node.js, MongoDB, .NET, PHP, and others to engineer backend architectures that support mobile apps and solutions.
Mobile Games
From educational apps to sprawling MMOs, our dedicated games team can bring your mobile game ideas to life. Along with our artists and animators, we put the power of an entire game studio at your disposal.
Why Our Clients Choose Us
We have offices in New York, NY, Boston, Massachusetts and Nashua, New Hampshire. Our company is staffed by experienced industry veterans and emerging talent alike. Over 300 project managers, engineers, app designers, and programmers from around the globe work for our mobile app agency. As one of the largest mobile app design companies in the world, no project is too big or too small for us. We have the bandwidth to tackle multiple complex projects simultaneously.
Clients choose Zco over other app design agencies because of our experience and versatility. We are a custom mobile app development company that offers clients extensive technical proficiencies and the ability to produce software that meet their requirements regardless of a project's scale. These reasons and more are why we're a leader among top app development companies.
Our Development Process
Our account executives and project managers work closely with you to identify the desired functionality of your software and prepare a detailed estimate for you. An NDA is signed, guaranteeing that you and you alone own the project's intellectual property.
Should you move forward, our team delivers iterative builds for your feedback until development concludes. All the project's assets remain yours and the source code is signed over to you upon final payment. This streamlined and efficient production cycle produces high quality software precisely tailored to your specifications.
How much does making an app cost?
Learn how much mobile app development costs with our free guide.
Frequently Asked Questions